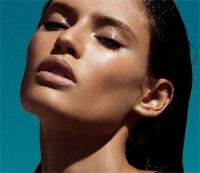 A number of factors contribute to oily skin. Even though there are a variety of skin care products to treat oily skin, it is important to consider choosing a skin care product with proven ingredients. Some skin care products target short-term skin conditions, while others offer long-term benefits. Some of them work within hours; some of them work over a period of time. All of them treat acne, large pores, and other skin abrasions, but some ingredients do more than treat the symptoms, they offer long-term benefits for your overall health.
Causes of Acne and Oily Skin
Acne is common in adolescents, but adults suffer from the same woes of oily skin and acne. Hormonal changes such as pregnancy, oral birth control, genes, menopause, and stress are prominent causes of acne, large pores, and oily skin. What we consume plays a role, especially those who consume the CATSSS diet. The CATSSS diet stands for caffeine, alcohol, tobacco, salt, sugar, and stress. Weather conditions can either clear oily skin or increase the amount of breakouts. Climate is the number one reason that many skin care products damper the benefits of skin care treatments. If you are a loyal customer for a particular skin care product and change climates, you may find that the product does not perform as well when the weather changes or when you visit another geographical area. Cosmetics can flake or melt from weather conditions, causing additional flare-ups, or continuous shiny skin. In addition, neglecting to clean cosmetics thoroughly, will cause further acne breakouts, and fill large pores–making pores harder to camouflage.
Picking the Best Acne Skin Care Products from Proven Ingredients
Murad has a proven track record of combating every sort of acne conditions. Murad's skin care line doesn't only target the acne, but targets the specific causes of acne. Whether you are suffering from hormonal changes, climate changes, or needing the age-appropriate vitamin supplements to combat all the causes of acne, Murad is there to help. Murad treats acne from the inside out. Try Murad Pure Skin Clarifying Supplement.
This is where beautiful skin begins.
Juice Beauty Green Apple Peel – Sensitive
is an excellent jump-start for acne prone and oily skin. This peel has a hydroxy acid complex of organic apple, lemon, grape juices, and raw cane sugar. These natural products will extract dirt and bacteria from pores, while creating fresh new skin to surface. It is loaded with vitamins and anti-oxidants, perfect for getting those needed vitamins to the skin. This peel is especially attractive for those who need a skin care product for sensitive skin. The smell is pleasant, calming, and offers an enhanced mood effect.
Susan Ciminelli Sea Clay Mask
is one of best performing skin care treatments for oily skin, but that's not all. It treats your overall well-being. Two of the most helpful ingredients in this mask are St. John's Wort and Chamomile. These ingredients not only calm stress related acne, but also help our overall heath and welling. Usually when we consume a vitamin, medication, or other foods and water through the body, it helps our skin. Ironically, ingredients like St. John's Wort and Chamomile we consume benefits that are good for the body and overall health. This mask performs well with other natural ingredients like seawater extracts, sea clay, algae, lime, and cornflower. Jennifer Lopez, Cindy Crawford, and Kate Moss are just some of the celebrities that trust their skin to Susan Ciminellie skin care products.
Tips To Consider Before Using Acne Skin Care Products
Sometimes, the way we apply skin care products can affect the results. It is always wise to wash your face with a purifying cleaner before using any skin care product for acne. Using exfoliating skin care products before washing the treated area will only bring the dirt and dead skin cells further into the skin. A good cleaner to jump start an oily skin care program is Exuviance Purifying Cleansing Gel.
This gel is not soap and is gentle on the skin, leaving you the lipids needed for acne clay and peel treatments.
As you can see, treating acne and oily skin is different than treating any other type of skin condition. At Dailyskincare.net, we are committed to giving you the best options for treating your skin condition, providing you the best skin care products with proven ingredients. All tailored for you.
No related posts.
Related posts brought to you by Yet Another Related Posts Plugin.