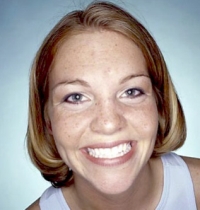 There are two causes of freckles: genetics and sun damage. Some have a hereditary tendency to freckle. Those who have a hereditary tendency to freckle will freckle easily after exposure to the sun. This is why it is important to use a sunscreen; because of the hereditary tendency, you already have, in addition to the sun damage that occurs naturally from the sun.
Freckles are beautiful. Modeling agencies look for models that have freckles. They have long been known to be a sign of beauty. However, some see freckles as a problem. In fact, some freckles could be signs of future skin cancer. Keep an eye on freckles to see if they grow or have unusual shapes to them. Meanwhile, we have solutions for those with natural freckles and those freckles from too much sun damage. First, we will discuss what freckles are and how we can remove them.
The sun and sun-tanning beds emit ultraviolet (UV) rays. After exposure to sunlight, the outer layer of the skin thickens and the pigment-producing cells in the skin produce the pigment melanin. Freckles are the clusters of concentrated melanin.
For those who have a hereditary component to obtain freckles, the cause is in the presence of the melanocortin-1 receptor MC1R gene.
People differ how their skin will react to sunlight. Many of those in their forties will recognize the damaging effects of too much sun exposure as freckles increase over the face and other parts of the body, particularly shoulders, chest, and back.
Freckles will also reappear if you alter or neglect freckle or sun damage treatment. People with freckles usually have a lower concentration of photo-protective melanin and are therefore more susceptible to the harmful effects of UV-radiation.
It's easier to prevent freckles than it is to treat them. Today we will offer you skin care products that have proven to reduce or eliminate them. One powerful laser treatment used at home can rid of freckles faster than topical creams. Depending on the location of the freckles, the intensity, and how fast you want them removed will determine the course of treatment you should take. We at DailySkinCare.net will provide you the topical treatments and other home laser treatments to help you combat the unwanted freckles, sunspots, and other melanin related spots.
SKIN CARE TREATMENTS FOR FRECKLES AND SUN SPOTS
SAMPAR White Velvet Cleanser is a great choice for starting a skin care regime for those who want to remove freckles and other sun damage. This cleaner has unique properties such as Citrus bioflavonoid, and natural extracts that function similarly to hydroquinone. They diffuse the freckles rather than having to bleach them. This is a potent cleaner that is particularly effective with those who have facial freckles. Tip: Use the cleaner and let your face air dry. This way the cleanser's properties are not patted off with a towel.
Peter Thomas Roth Potent Botanical Skin Brightening Gel Complex has bearberry and mulberry extracts, anti-oxidant vitamin C, and 2% hydroquinone lotion. The ingredients in this brightening gel complex will not only combat your freckles, but it is also excellent for other scars and skin imperfections. Bearberry and mulberry extracts act like a skin bleach in this gel. The results are amazing.
Donell Super Skin Super Sun Care is the perfect skin treatment to use after Peter Thomas Roth Botanical Skin Brightening Gel Complex. It works as a treatment and sunblock. The properties will help bleach the freckles while protecting you from the sun with a SPF of 20. It is excellent protection and treatment in one.
MaMa Lotion is a gel like lotion that contains malic acid. This is a powerful approach to ridding of freckles. Malic acid is derived from apples and has glycolic properties. Within weeks, you should notice a reduction in freckles and age spot. Tip: Because this is a potent treatment, use moisturizer after the MaMa lotion dries.
Ageless Beauty Marvel Mini Green is a laser home treatment to rid of freckles. This laser is the same approach a dermatologist would use. Use this laser as directed. Within two months, you should see a significant difference in even skin tone. This laser can be used on the chest and neck area as well. Why spends hundreds or thousands of dollars at the dermatologist when you can have the laser treatment at home?
CoverBlend Concealing Treatment Makeup-SPF 20 Bisque is a great way to cover up sun damage, freckles, and other spots. It also has a sun protection factor, protecting you from further damage from sun exposure. This is light, healthy, and protective makeup coverage.
At DailySkinCare.net, we seek out effective and safe products you can buy to rid of freckles, age spots, and sun damage.
No related posts.
Related posts brought to you by Yet Another Related Posts Plugin.