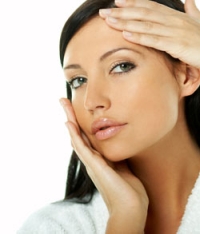 ECZEMA
The most common causes of Eczema are untreated skin conditions, dry flaky skin, food additives, and skin care additives. That is why it is important to use natural products for Eczema. The first and primary recommendation for those suffering from eczema should not use detergents of any kind on their skin unless absolutely necessary.
ROSACEA
A number of factors cause rosacea. These include, heat, sunlight, severe sunburn, stress, anxiety, cold wind, climate changes, and indoor heating. Foods and drinks can trigger facial flushing. These include alcohol, caffeine, and spicy foods. Sometimes, flashes associated with menopause may bring on a flare-up or even the first onset of Rosacea. Rosacea eye symptoms may include a watery or bloodshot appearance and a dry, itching, or burning feeling. There may be sties present, blurred vision, or sensitivity to light. Left untreated, it could permanently affect your vision. This is why a skin care regime plays a vital role in preventing other health problems, and why skin care is not just an aesthetic necessary, but it is a health and wellness essential.
The two diseases may share some symptoms, but also have many differences. Rosacea is more common in fair-skinned individuals and nearly always affects the face only, causing such signs and symptoms as redness, visible blood vessels, bumps, pimples, and sometimes swelling of the nose from excess tissue. Atopic eczema is more common in individuals with dry skin and can appear in various areas of the body.
ATOPALM Facial Foam Wash is the beginning to healing Rosacea and Eczema. This wash can be used alone or in conjunction with the ATOPALM program. Many users find the wash to be the only product they need. It is gentle on the skin, with no harsh ingredients. ATOPALM face wash is part of the ATOPALM family of skin care products, proven the most effective brand on the market to successfully rid of Rosacea and Eczema, and prevent future flare-ups. This wash is also excellent is any skin type, even those with acne. Tip: Use wash and let face air dry without patting with a towel. The active ingredients penetrate the skin and will not wash or dry off.
ATOPALM MLE Cream is the number one way to treat Rosacea and Eczema. It is also good for those recovering from cosmetic and plastic surgery procedures. It incorporates an advanced treatment to allow the skin to repair on its own. It mimics skins natural healing processes, hydrates the skin, and speeds up the skin's healing process. It doesn't clog pores, its fast acting, and one of the few skin care products that work long after use. The immediate relief comes after the first treatment. You may feel an immediate calamity on your affected areas, and within the next few days, you should notice a significant change in dry, flaky, itchy, skin, and reduced or eliminated rosy skin flare-ups.
ATOPALM MLE Body Lotion is great for those with Eczema on their body. The ATOPALM MLE Cream is good for the body as well, but the body lotion comes in a bigger size, in a lighter version. It is great for hydration and potential flare-ups. It's non-greasy and the relief is immediate. Tip: Use the body lotion after bathing, while using the cream for spot treatments or highly affected areas.
All In One

Elon Skin Repair System is a great skin care regime for those with Rosacea and Eczema. If you have dry skin, especially those who have not had a skin care regime, this is a great product to prevent and treat those skin conditions. In addition, the powerful and potent skin repair system is loaded with urea, the most effective treatment for dry, crack heels.
Cover up Rosacea and Eczema
Colorescience Correctors SPF 20 – Mint Condition neutralizes red undertones. It glides on smooth and covers up what a concealer and foundation cannot do. The sun protection factor is high, preventing future sun exposure, opening up another flare-up. Colorescience Correctors SPF 20 also comes in Mint Condition option in addition to Yellow Rose Of Texas depending on your normal skin tone. For those with darker skin tones, the Mint Condition is for you.
No related posts.
Related posts brought to you by Yet Another Related Posts Plugin.